Jual TC-Helicon Mic Mechanic 2
Terima Kasih sebelumnya telah mengunjungi lapak kami. Kunjungi juga website kami di :
Dear My All Customer yang tercinte,
Numpang jualan lagi...
IMAGINATION MUSIC STORE mau promosi barang baru lagi nih
Mulai dari professional sound system, alat musik, aksesoris, lighting, paket karaoke, CCTV & banyak sekali produk elektronik lainnya...
Untuk yang ini, kita kasih kejutan promo yang seperti ini...
Penasaran?
langsung saja gan... CHECK IT OUT
Jual TC-Helicon Mic Mechanic 2
Jual TC-Helicon Mic Mechanic 2
,
harga Rp. 2.700.000,-
Because Sometimes, Your Voice Needs a Little Help
TC-Helicon's VoiceTone Mic Mechanic 2 gives you a powerful vocal toolbox in a compact, easy-to-use pedal — now with 9-volt battery operation that accommodates typical pedalboard power supplies. Whether you're blessed with a great voice or struggle just to get through a song, the TC-Helicon VoiceTone Mic Mechanic 2 adds that little extra bit of magic that every vocal performance needs. Mic Mechanic 2 leaves out the superfluous bells and whistles, giving you studio-grade reverb, delay, natural-sounding pitch correction, and adaptive tone, which dynamically tweaks EQ, compression, de-essing and gating on the fly, making your voice sound its best. Sing awesomely — with TC-Helicon's VoiceTone Mic Mechanic 2.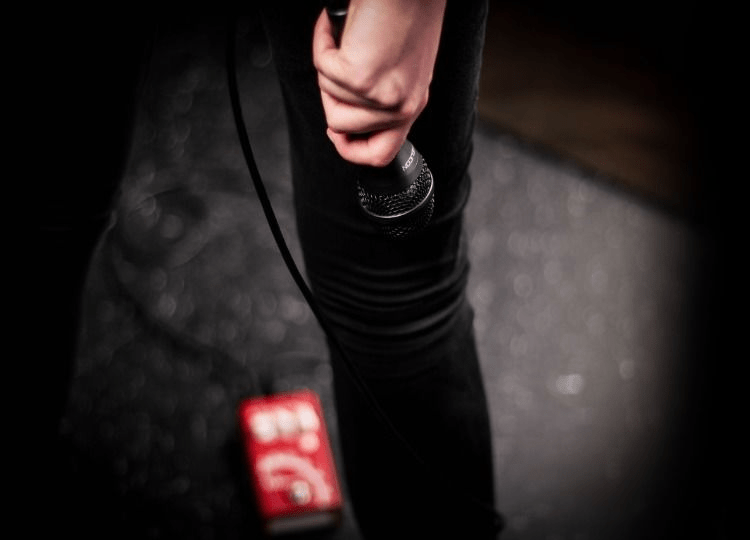 Enhance your vocals with studio-grade reverb
Reverb is the must-have vocal effect, used in virtually every recording studio and live venue on the planet. Hand selected from TC-Helicon's flagship VoiceLive series, Mic Mechanic 2's lush 'verbs enhance your voice with studio-grade ambience, from small rooms to ginormous concert halls.

Add tasty delay, for that special touch
From short slap to entire repeating phrases, Mic Mechanic 2's Delay infuses your vocal sound with an essential effect. What's more, Mic Mechanic 2 lets you easily tempo-match the delay to your song. Take it from Sweetwater: with TC-Helicon's VoiceTone Mic Mechanic 2 in your vocal path, polished, studio-quality vocal sound is a given.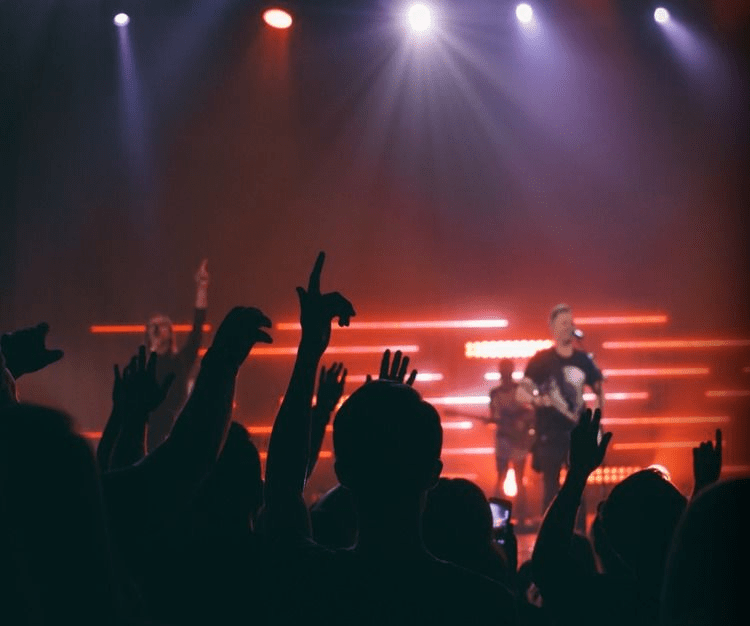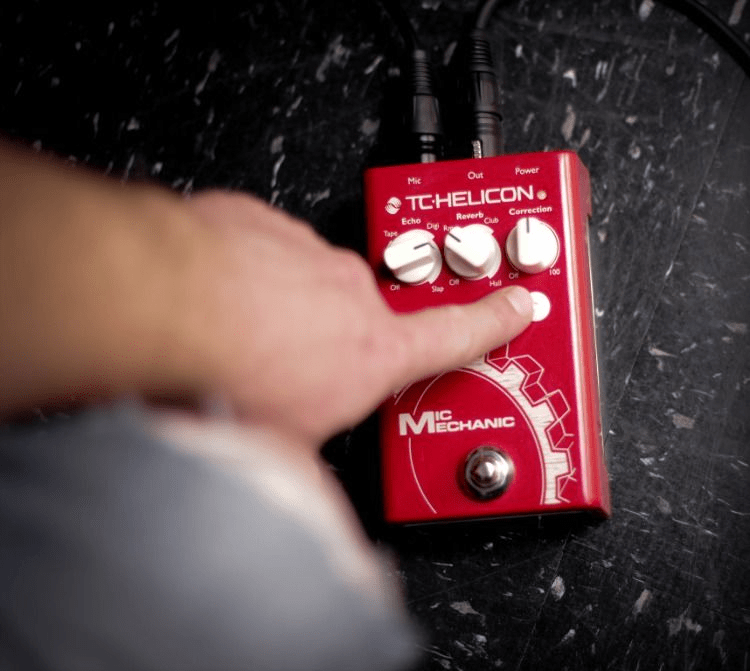 Always sing in perfect pitch
Mic Mechanic 2's Chromatic Pitch Correction smoothly guides your voice to the "true" note you're singing, without dramatic (and obvious) pitch manipulation, unless you're going for that — in which case Mic Mechanic 2 is happy to oblige. A tad flat or sharp? Mic Mechanic 2 steps in and gives your voice a little (or big, if necessary) nudge in the right direction. Whether you want transparent vocal "assistance," or a heavy-handed effect, TC-Helicon VoiceTone Mic Mechanic 2 is your passport to vocal excellence.

Adaptive Tone gives your voice studio polish
Mic Mechanic 2's Adaptive Tone technology tweaks your EQ and dynamics automatically as you sing. Equalization, Compression, De-Essing, and Gating are all adjusted on the fly — giving your voice the perfect "tone" at all times. This little stompbox makes you sound great, without a mega-buck microphone and superstar engineer. If your voice needs a little help now and then (and whose doesn't?), TC-Helicon's VoiceTone Mic Mechanic 2 is the hot ticket.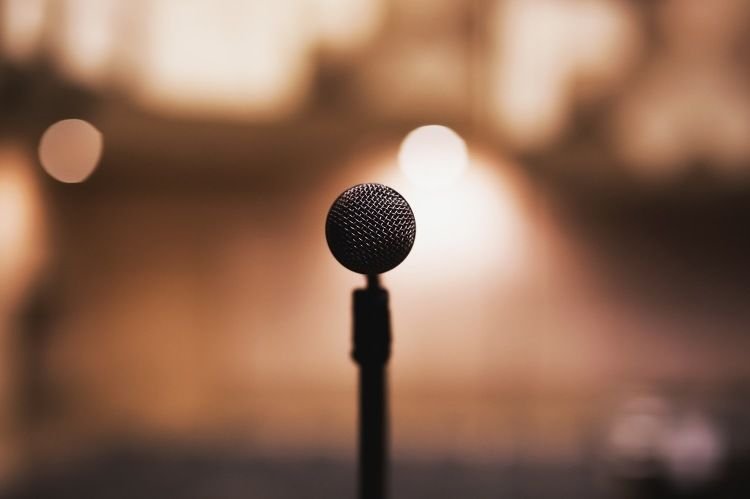 TC-Helicon VoiceTone Mic Mechanic 2 Features:
8 studio-grade Reverb and Echo presets
Independent Reverb (Room, Studio, and Hall) and Delay (Tap and Slap); may be combined
Match repeats to song tempo by tapping footswitch
Tone button activation of Adaptive EQ, Compression, De-essing, and Gating
Automatic Chromatic Pitch Correction
Connects easily between standard mic and your mixer
Always-available phantom power
Low-noise mic preamp
Automatic input gain eliminates tedious manual gain setting
Separate style select and mix controls for Reverb and Echo
Road-tough all-metal construction
9-volt operation accommodates typical pedalboard power supplies
Mic Control gives you remote on/off switching with the TC-Helicon MP-75 mic
USB port connects to VoiceSupport app for updates, product news, and more
Untuk Info Pemesanan, bisa hubungi kami di :
Berbagai bukti pengiriman ane ke customer di berbagai daerah dapat dilihat & di baca di :
Untuk pembayaran, transaksi dapat dilakukan di :
Rek Mandiri : 900 - 00 - 2522173 - 1
A/N : Tony Kurniawan
Rek BCA : 752 - 024 - 4110
A/N : Tony Kurniawan
No Nipu2 Tidak Menerima COD (via kirim2 dulu)
Pengiriman via TIKI, JNE, Mex Berlian, Indah Cargo, Panca Kobra, MPS dll
Terima Kasih Atas Kunjungannyaa